Icons of Sensitive Thinking
Our Fellow Travellers. Visions that serve as a model and inspiration:

Hildegard Von Bingen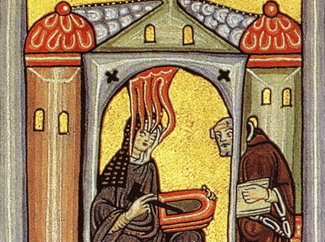 Through her studies and writings, twelfth-century Benedictine abbess Hildegard Von Bingen [1098-1179] helped German scholars to emerge from the Dark Ages by presenting a revisioning of the cosmos and the interrelationship between man and his environment.
German scientist, philosopher, theologian, and composer Hildegard Von Bingen devoted half her life to sharing, through her writing, both the insight gained through her visionary experiences and her joy in the Christian faith. Many centuries later, historians still study her texts, and the over 70 chants and hymns she composed continue to be performed and recorded. An influential abbess, Hildegard was considered by historians to be among the most important scientists of her age and perhaps the most significant woman scientist in Medieval Europe. Her written works, which focus on natural history, medicine, and cosmology [a theory about the natural order of the universe] received renewed critical interest in the late twentieth century following a reevaluation of the previously overlooked contributions of female scholarship.

Antoni Gaudí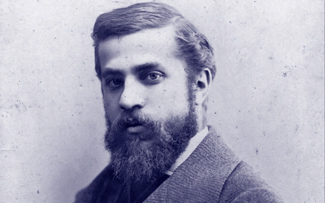 The Works of Antoni Gaudí [1852-1926] represent the creative architectural works of this Modernist architect from the late 19th and early 20th centuries. Gaudí was born in 1852, and died 74 years later in Barcelona. From the 1880s he did a lot of work for the Güell family, who supported him with money and gave him freedom in his work. The designated World Heritage Site consists of the following works by Gaudí: - Parque Güell - Palacio Güell - Casa Mila - Casa Vicens - Nativity Facade and Crypt of the Sagrada Familia - Casa Batlló - Crypt at the Colónia Güell.
Gaudí's rise to be one of the most outstanding architects of the first Modernista generation was meteoric. In the final decades of the nineteenth century when he completed the Güell Palace he was already one of the most famous architects in Barcelona. This work saw the end of Gaudí's first youthful phase, marked by a personal revision of Gothic and Muslim architecture and including buildings like Casa Vicens, El Capricho, the Güell Estate buildings, the crypt of the Sagrada Familia, the School of the Teresianas and the Episcopal Palace in Astorga. From 1890 onwards Gaudí perfected his understanding of architectural space and the applied arts, giving his work unique and unsuspected qualities that stood out from the other Modernist architecture of his day. These were Gaudí's mature years in which a succession of master works appeared: Bellesguard Villa, Park Güell, the restoration of Mallorca Cathedral, the church of the Colònia Güell, Casa Batlló, La Pedrera, and the Nativity façade of the Sagrada Familia.

Hilma Af Klint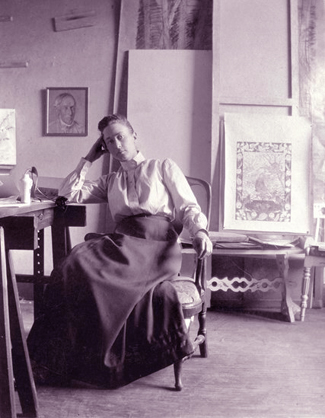 Hilma af Klint [1862-1944] was a Swedish artist and mystic whose paintings were amongst the first abstract art. The history of Hilma af Klint is fascinating and unknown to most. It is a story of a female artist on the edge of the establishment and thus far she has not attracted much attention in art history. Her extensive work was created in a spiritual space of mysticism and other parapsychology movements – similar to what happened with Kandinsky around 1900.
Hilma af Klint links inner experience and symbolism together in innovative and pioneering abstract paintings that were never shown publicly in her lifetime, when she exhibited only her figurative images. A considerable body of her abstract work predates the first purely abstract compositions by Kandinsky. She belonged to a group called "The Five" [a circle of women who shared her belief in the importance of trying to make contact with the so-called 'high masters' - often by way of séances], and her paintings, which sometimes resembled diagrams, were a visual representation of complex spiritual ideas.
Here an introduction to her work 'Hilma Af Klint, Abstract Pioneer':
Until recently very little was known about the artist Hilma af Klint and her mystical paintings. She studied at the Academy of Fine Arts in Stockholm and became an accomplished landscape and portrait artist in her early years. This was her public art and how she earned her living; however there were other sources from which quite different paintings were inspired. It was sometime after the death of her sister in 1880, that Hilma af Klint became interested in spiritualism and mediumship. In 1886 she formed a group called 'The Five' or 'The Friday Group', an occult gathering of women.
In 1888 Hilma af Klint joined the Theosophical Society and became interested in the work of Annie Besant and Charles Leadbeater, and most likely read Thought Forms, their ground-breaking book that discussed how thoughts could be seen as colored forms carrying the intent of the sender. She also met Rudolph Steiner and studied his Rosicrucian, Theosophical, and later Anthroposophical teachings, though Steiner questioned af Klint's involvement with mediumship. All of these encounters informed her spiritual development and influenced her esoteric practices.

Rainer Maria Rilke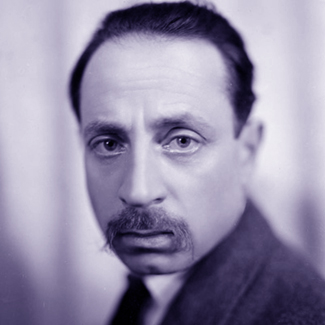 Rainer Maria Rilke [1875–1926] was a Bohemian-Austrian poet and novelist, "widely recognized as one of the most lyrically intense German-language poets", writing in both verse and highly lyrical prose. Several critics have described Rilke's work as inherently "mystical". His writings include one novel, several collections of poetry, and several volumes of correspondence in which he invokes haunting images that focus on the difficulty of communion with the ineffable in an age of disbelief, solitude, and profound anxiety. These deeply existential themes tend to position him as a transitional figure between the traditional and the modernist writers.

Carl Gustav Jung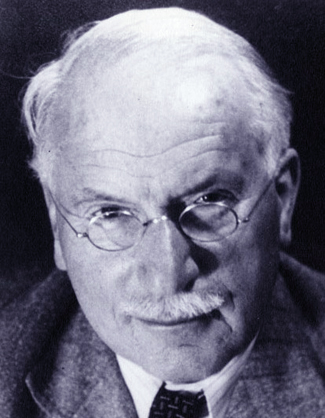 Carl Gustav Jung [1875–1961]. Swiss psychiatrist and psychotherapist who founded analytical psychology. His work has been influential not only in psychiatry but also in philosophy, anthropology, archaeology, literature, and religious studies. He was a prolific writer, though many of his works were not published until after his death.
The central concept of analytical psychology is individuation - the psychological process of integrating the opposites, including the conscious with the unconscious, while still maintaining their relative autonomy. Jung considered individuation to be the central process of human development. Jung created some of the best known psychological concepts, including the archetype, the collective unconscious, the complex, and extraversion and introversion.

Fernando Pessoa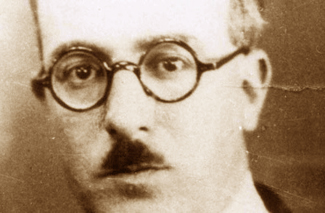 Fernando Pessoa [1888–1935], was a Portuguese poet, writer, literary critic, translator, publisher and philosopher, described as one of the most significant literary figures of the 20th century and one of the greatest poets in the Portuguese language. He also wrote in and translated from English and French.
Pêssoa was born in Lisbon, Portugal. His father died when Pessoa was five years old, and the family moved with his mother's new husband, a consul, to Durban, South Africa, where Pessoa attended an English school. At thirteen Pessoa returned to Portugal for a year-long visit, and returned there permanently in 1905. He studied briefly at the University of Lisbon, and began to publish criticism, prose, and poetry soon thereafter while working as a commercial translator. During his life, most of Pessoa's considerable creative output appeared only in journals, and he published just three collections of poetry in English-Antinous [1918], Sonnets [1918], and English Poems [1921] and one collection in Portuguese, Mensagem [1933].
In 1914, the year his first poem was published, Pessoa found the three main literary personas, or heteronyms, as he called them, which he would return to throughout his career: Alberto Caeiro, a rural, uneducated poet of great ideas who wrote in free verse; Ricardo Reis, a physician who composed formal odes influenced by Horace; and Álvaro de Campos, an adventurous London-based naval engineer influenced by poet Walt Whitman and the Italian Futurists. Pessoa published under his own name as well, but considered that work the product of an 'orthonym', another literary persona. While other notable writers of his generation used literary personas, such as Pound's Mauberley and Rilke's Malte Laurids Brigge, Pessoa alone gave his heteronyms a full life separate from his own, assigning and adopting in turn each persona's psychology, aesthetics, and politics. Pessoa's insistence on identity as a flexible, dynamic construction, and his consequent rejection of traditional notions of authorship and individuality, anticipated the concerns of the post-Modernist movement.

Emma Kunz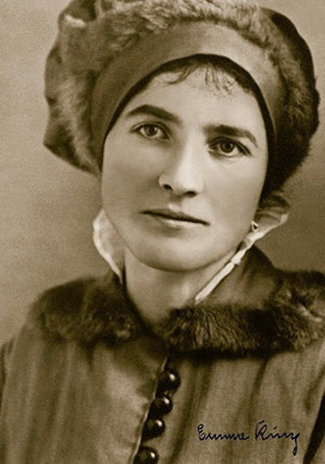 Emma Kunz [1892–1963] was a Swiss healer and artist. She published three books and produced many drawings. Kunz was born to a family of weavers in 1892 in Switzerland. She was not a trained artist. She is characterized as an outsider artist. Her first exhibition, The Case of Emma Kunz, was posthumous. Inspired by spiritual evolution, she divined with a pendulum and created her drawings by radiesthesia.
In comparing her to other women artists, "Hilma af Klint and Agnes Martin, Emma Kunz approached geometric abstraction not as formalism, but as a means of structuring philosophical, scientific, and spiritual ideas. Using line, geometry, and the grid, each of these artists created diagrammatic drawings of their exploration of complex belief systems and restorative practices.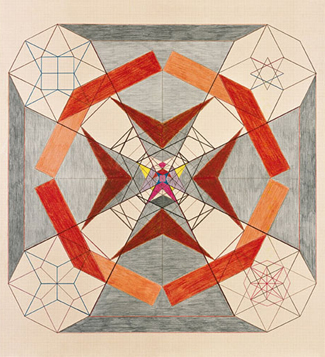 Emma Kunz : drawing No 143

Dance of all /Tanz Aller – A Movement Choir - Ein Bewegungschor
Tanz aller investigates the relationship between dance and politics. Therefore the performance group LIGNA deals with the almost forgotten legacy of the movement choirs who practiced dance as a social activity for artists and laymen since the 1920s. Tanz aller enables an experience of this tradition and its emancipatory potential. Via earphones the participants receive impulses for a choreography that challenges the potential of collective movement in today's hyper individualized western society.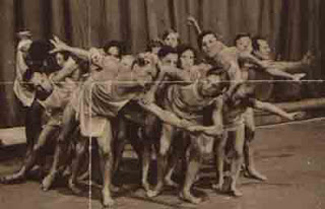 Bewegungschor Halle: Revolutionsspiel (1930), Tanzarchiv Leipzig
In the 1920ies a movement of movement choirs was spreading out all over Europe, masses dancing modern in the way Rudolph Laban developed with dancers like Mary Wigman. As public mass dances they wanted to make everyone a dancer, an political agenda that already defines dance also as a social practice. Nowadays many public interventions in city space are dealing with dancing masses – time to reflect the ambivalent predecessor. Using the Radioballet concept the audience is invited to remember these movement choirs bodily and performatively. They become – as amateurs – dancers of a movement choir by receiving instructions - integrated into the radio play - via headphones. Dance of all – is not an reenactment of forgotten choreographies but renew the questions the aesthetics of movement choirs poses until today: how are public spaces constraining bodily movements? How could we reappropriate our gestures – and is there another collective possible than the dull mass? Could the "petrified relations" of neoliberal economy be forced "to dance" again?
LIGNA consists of the media- and performance artists Ole Frahm, Michael Hüners and Torsten Michaelsen. Since 2002 their work devotes itself to creating temporary situations, that employ their audience as a collective of producers – an association that can produce unforseeable, uncontrollable effects which challenge the regulation of a space. One of LIGNA´s models of media usage, the RadioBallet (invented in 2002), provides radio listeners with a choreography of excluded and forbidden gestures in formerly public, now controlled spaces like train stations or shopping malls. Others like The new Man (2008) orOedipus (2011) question the space of theatre itself as an apparatus that shapes subjectivity. More recent works like The last Commune or Secret Radio (both 2014) invite the participants to stage a complex interaction in public space, which discloses itself to them only gradually.
Website: ligna.blogspot.de

Ludwig Karl Koch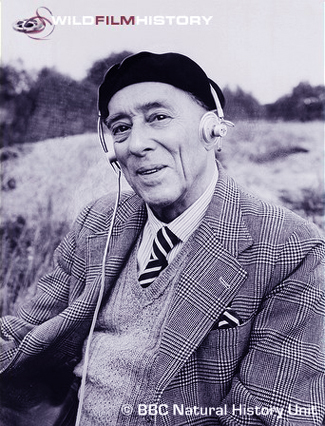 Ludwig Karl Koch [1884-1974] broadcaster for BBC and sound recordist. Ludwig Koch was probably the first field recordist ever, who started recording bird songs at the age of 8 in late 19th century. His parents bought him a toy-gramophone and he used it to collect variety of sounds: animal sounds, audio autographs [few words by famous people of his time] etc. His passion became his main occupation later on and he ended up running a nature-sounds radio show on BBC, very popular in 40s and 50s.
In early 1930s Koch was commisioned to make recordings of urban sounds of Cologne and Leipzig. He writes: "Two cities, Cologne and Leipzig, commissioned me to make soundbooks of their typical noises - for nearly every city has its characteristic sounds. From both cities I now have recordings of sounds that will probably never be heard in them again, because of action during the war." Most of his recordings were destroyed by the Nazis after he fled from Nazi Germany to the UK in 1936.

Sergiu Celibidache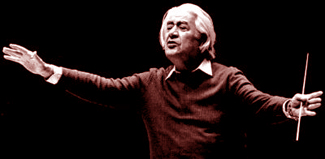 Sergiu Celibidache [1912-1996] was a Romanian conductor, composer, and teacher. Educated in his native Romania, and later in Paris and Berlin, Celibidache's career in music spanned over five decades, including tenures as principal conductor for the Munich Philharmonic, Berlin Philharmonic and several European orchestras. Later in life, he taught at Mainz University in Germany and the Curtis Institute of Music in Philadelphia, Pennsylvania. Celibidache frequently refused to release his performances on commercial recordings during his lifetime claiming that a listener could not obtain a "transcendental experience" outside of the concert hall.
Celibidache brought Zen Buddhism to the conductor's podium along with a Japanese concept called ichigo ichie. The phrase comes from the traditional Japanese tea ceremony and was first developed as a concept in the 16th Century. Ichigo ichie means "one opportunity, one encounter." Each time we interact with someone it is a unique experience and should be treated as a once in a lifetime event. It will never recur in the same exact way. Celibidache famously did not condone recordings of the concerts he conducted. If we consider his dedication to the concept of ichigo ichie then we can begin to understand his position. Celibidache tried to create an environment of transcendence at each of his concerts. He required extra rehearsals and was mindful of the atmosphere in the physical space of the concert hall. He felt as though recordings did not support a transcendent experience.
Many of the recordings of his performances were released posthumously. Nonetheless, he earned international acclaim for celebrated interpretations of classical music repertoire and was known for a spirited performance style informed by his study and experiences in Zen Buddhism. His later career was marred by controversy and accusations of sexism and discrimination that came to light during a 12-year legal battle that dominated his tenure at the Munich Philharmonic.
Our the Milena principle member and curator Geert Vermeire was a dear student of Celibidache.

Joseph Beuys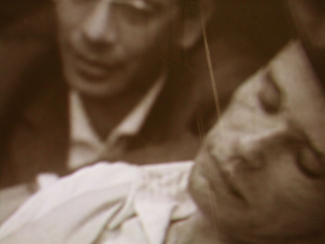 Joseph Beuys [1921–1986] was a German Fluxus, happening and performance artist as well as a sculptor, installation artist, graphic artist, art theorist and pedagogue of art. His extensive work is grounded in concepts of humanism, social philosophy and anthroposophy; it culminates in his "extended definition of art" and the idea of social sculpture as a gesamtkunstwerk, for which he claimed a creative, participatory role in shaping society and politics. His career was characterized by passionate, even acrimonious public debate. He is now regarded as one of the most influential artists of the second half of the 20th century.
Beuys had adopted 'shamanism' not only as his presentation mode of his art but also in his own life. Although the artist as a shaman has been a trend in modern art (Picasso, Gauguin), Beuys is unusual in that respect as he integrated "his art and his life into the shaman role. He used the nature of a Shamen to inject spiritual energy into society.
Beuys believed that humanity, with its turn on rationality, was trying to eliminate "emotions" and thus eliminate a major source of energy and creativity in every individual. In his first lecture tour in America he was telling the audience that humanity was in an evolving state and that as "spiritual" beings we ought to draw on both our emotions and our thinking as they represent the total energy and creativity for every individual. Beuys described how we must seek out and energize our spirituality and link it to our thinking powers so that "our vision of the world must be extended to encompass all the invisible energies with which we have lost contact.

James Lee Byars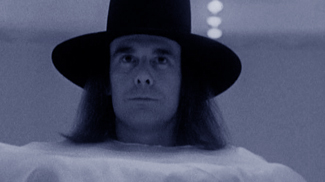 James Lee Byars [1932–1997] was an American performance and installation artist whose idiosyncratic, Zen-influenced blendings of Minimal and Conceptual art stressed questions over answers, absence over presence and a lush momentary experience of beauty over permanence.
After studying art and philosophy, Byars moved to Kyoto in 1958, where he spent much of the next decade. Influenced by aspects of Japanese Noh theater and Shinto rituals, Byars created and performed folded paper works at sites including Japanese temples and New York galleries, and made fabric pieces that served as costumes to join together two or more people in public performances. Byars' notable performance works include "The Death of James Lee Byars" and "The Perfect Smile".

José Saramago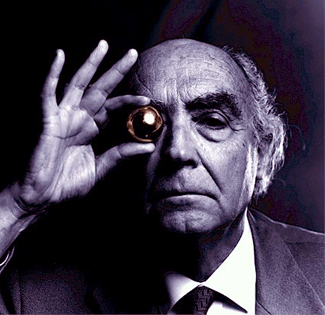 José saramago [1922–2010], was a Portuguese writer and recipient of the 1998 Nobel Prize in Literature. His works, some of which can be seen as allegories, commonly present subversive perspectives on historic events, emphasizing the human factor. Harold Bloom described Saramago as "the greatest living novelist" and considers him to be "a permanent part of the Western canon", while James Wood praises "the distinctive tone to his fiction because he narrates his novels as if he were someone both wise and ignorant."

Allan Kaprow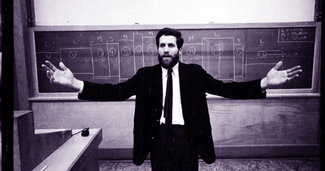 Allan Kaprow [1927–2006] was the first to introduce the therm 'Happening'. Kaprow's work attempts to integrate art and life. Through Happenings, the separation between life, art, artist, and audience becomes blurred. The "Happening" allows the artist to experiment with body motion, recorded sounds, written and spoken texts, and even smells. One of his earliest "Happenings" was the "Happenings in the New York Scene," written in 1961 as the form was developing. Kaprow calls them unconventional theater pieces, even if they are rejected by "devotees" of theater because of their visual arts origins.
Kaprow was an American painter, assemblagist and a pioneer in establishing the concepts of performance art. He helped to develop the "Environment" and "Happening" in the late 1950s and 1960s, as well as their theory. His Happenings [ some 200 of them] evolved over the years. Eventually Kaprow shifted his practice into what he called 'Activities', intimately scaled pieces for one or several players, devoted to the study of normal human activity in a way congruent to ordinary life. Fluxus, Performance art, and Installation art were, in turn, influenced by his work. In this particular text, he uses the term "happening" for the first time stating that craftsmanship and permanence should be forgotten and perishable materials should be used in art.

José Antonia Abreu ⋈ El Sistema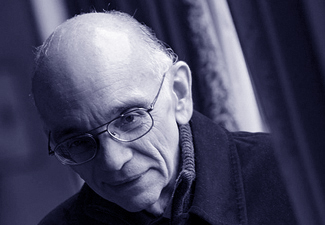 José Antonio Abreu Anselmi [1939] is a Venezuelan orchestra conductor, pianist, economist, educator, activist, and politician, director of El Sistema: 'the maestro who's transformed the lives of tens of thousands of kids through classical music'. Driven by a vision that the world of classical music can help improve the lives of Venezuela's children, he created the music network El Sistema, which has given hundreds of thousands the tools to leave poverty.
José Antonio Abreu's successful creation has promoted traditional values, like respect, fellowship and humanity. His achievement shows us what is possible when music is made the common ground and thereby part of people's everyday lives. Simultaneously, a new hope for the future has been given children and parents, as well as politicians. The vision of José Antonio Abreu serves as a model to us all.

Alan Moore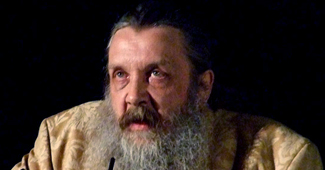 "I believe that magic is art, and that art, whether that be music, writing, sculpture, or any other form, is literally magic. Art is, like magic, the science of manipulating symbols, words or images, to achieve changes in consciousness... Indeed to cast a spell is simply to spell, to manipulate words, to change peoples consciousness, and this is why I believe that an artist or writer is the closest thing in the contemporary world to a shamen".

[Dammi i colori] a film by Anri Sala
Dammi i colori [ give me the colours ] is an enthralling portrait of a city in transition, the Albanian capital Tirana, and its mayor, the artist Edi Rama. Shot in what one might call "documentary style," the video captures Rama as he speaks to the camera in a car riding through his city, reflecting on his project to have Tirana painted in vivid colors, the dramatic results of which can be seen in the background. The mayor/artist conceives of the community as a super-brand, a literally all-immersive utopia for everyone to buy into, but derived from one central and sovereign mastermind (even if it is supposedly "popular sovereignty" in this case). As the mayor reflects on what comprises community, the artist in him suggests that political problems may really be problems of form and design. Dammi i colori highlights the conception of the (democratic) body politic as in fact one (sovereign) body, and poses the question of the form that a "multitude" in Michael Hardt and Antonio Negri's sense would take.
Anri Sala, is born in Tirana, Albania and lives and works in Paris.
Dammi I Colori (2003), video, 15'24"

Tres (3) [ Spain ] † october 2016 .
'Silence is a necessary angel'. 3 (TRES).
The unfortunate news came that 3 (TRES), esteemed Spanish artist and performer dedicating his long career to silence, has passed away after a heavy disease. His 60th birthday was last 3d of September 2016.
Silence is a long lasting guide in my personal creative voyage and lies at the deep core of the artistic actions of the Milena principle what brought us together in Greece, Belgium and in Spain, only three times -at the same time almost symbolically, but our paths crossed continuously in our mutual quest for the inaudible, stillness and their human qualities.
We loose more then a companion in "silent activism", but a soulmate, who against all odds, without any compromise, believed strongly in the loudness of silence and the force of minimal gestures, away from the manipulative, on a way that his life and his art merged completely, sometimes loud, sometimes sensual, sometimes dramatic, but as well often tender and disarmingly simple, in his never ending dream of silence.
Unique artist and dear colleague in an artistic quest to (no) silence in our contemporary society. One of the rare Don Quiijotes of our time. Tres died in october 2016 from an aggressive disease, just some months after his last silence performance, Blackout, silencing the Bilbao Municipal Art Center.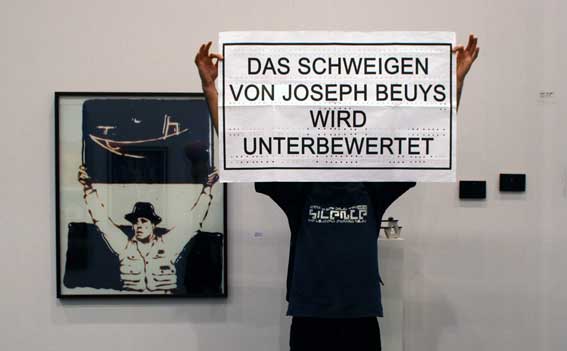 Tres is an interdisciplinary artist known for his work on silence; a practice of enquiry and experimentation which has been his sole focus for over two decades. His investigation began in 1986 by collecting information about this extensive phenomenon. In 1998 he organized MUTED – a factory of silences – at the Center of Contemporary Culture of Barcelona, an installation that evolved into a bi-edition festival on Silence. From then onwards, Tres has relentlessly produced many different events that he has called Silent Actions: Silent Cocktails, Silent Concerts, Blackouts or public "turn-offs" of noisy spots and lights, performances, video pieces, exhibitions and various kinds of ceremonies. These all have a common denominator; experimenting with alternative ways in which the individual usually relates to himself and to others. His silent actions and performances have been presented in many of the main cultural institutions of Spain as well as in other countries like Finland, Germany, France, UK, Italy, China or the USA. Often mistaken for an apologist of silence and conscious of the creative limitations he has undertaken in order to produce his work with the coherence and rigour that a concept such as 'Silence' demands, in 2008 he presented a radically new piece. The performance, which took place at Galeria Antonio de Barnola in Barcelona, involved shooting at close range a blank gun against a white wall forty-seven times. Damned Silence, as the action was titled, intended to point at and metaphorically destroy the negative aspects of silence with the power of the most deafening, yet unamplified, sound he could find. This new action meant a change of direction in his work which has since become more concept-driven. No More Silence, his current work in progress project has two main purposes: to free his creativity from all self-limitation and to point at and denounce silence as a prime strategy for domination.